Description
Best Responsive Team showcase WordPress plugin for WordPress to showcase member Image, Name, Designation, Social connectivity links. Display anywhere at your site using generated shortcode like [gsteam id=1] & widgets. GS Team plugin packed with tons of controlling options & different themes to showcase members elegantly with eye-catching effects.
GS Team Member plugin is simple, flexible & powerful.
If you are looking for WordPress Team Plugin then GS Plugin's Team builder WordPress plugin is the best option for you. To showcase the details of your team member anywhere at your site using a shortcode. This is the easier thing ever people can image in a website. Before giving you a work client will want to learn about your team member.
To make thing easier in this case team members WordPress plugin will help you the most. This will help you to make a professional look of your team member. You can add, edit and delete your team member and their details via this plugin. You can name this plugin also as WordPress meet the team plugin. The way we have designed the plugin will enrich the look of your team and their activities. If you do not have any type of these we will recommend you to use our Team builder WordPress plugin for use. You can use our free Team builder WordPress plugin to get the real feel of the plugin on test basis.
Plugin Features
Check main features
Super Fast Loading Time
Guarantee your site loads quickly to avoid user drop off for the best user experience.
Easily Customizable
Code readability makes the debugging process more quickly to maintain easily.
Suitable To All Brousers
Our plugins are cross browser compatible & display perfectly on modern browsers.
Responsive To All Devices
We use responsive grid system which offers responsiveness in all devices without overflows.
Online Documentation
Step by step visual & video documentation to configure with fun.
Up To Date Version Upgrade
We love to fix bugs & update regularly to make it compatible with latest WP version.
Repeatable and Drag Drop Social Link fields
Click "Add row" to add as many new fields needed & add links starting with http://
Re order by drag and drop.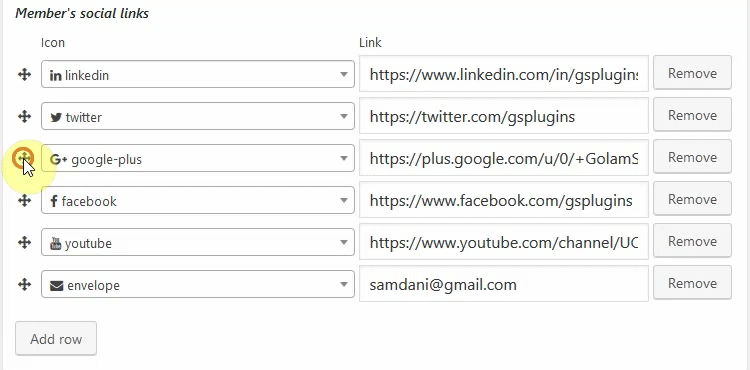 40 Social Icons available to add Links
Available Icons
Linkedin, Facebook, Twitter, Google+, Youtube, Vimeo, Instagram, Dribbble, Behance, Pinterest, Flickr, Stumbleupon, Deliciousdiv Reddit, VK, Vine, Github, Stack Overflow, Soundcloud, Envelope / Email, Link / Website, Skype, Whatsapp, Dropbox, WordPress, Tumblr, Foursquare, Xing, Lastfm, Hacker News, Yahoo, Trello, Steam, Deviantart, Feed, Renren, Spotify, twitch, Digg, SlideShare
Repeatable and Drag Drop Skill fields
Click "Add row" to add as many new skill fields needed & add number for skill bar
Re order by drag and drop.
20+ different themes to display Team Members
Available Themes
Grid, Circle, Horizontal, Drawer, Table, List, Slider, Popup, Filter, Panel, Gray
Popup & Slide Panel view
Member details will display as Popup if you click on link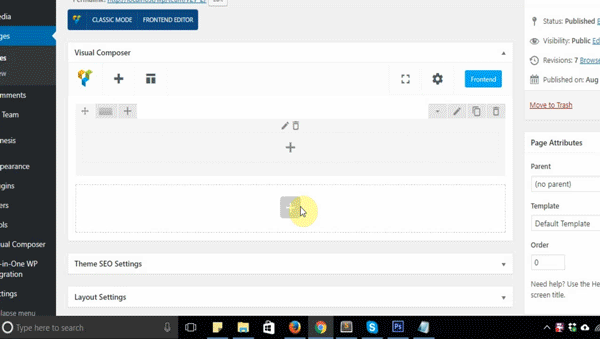 Visual Composer Supported
If you are using Visual Composer, you can add GS Team Member as VC Element.
Team Members Reorder
After published Team members, you can re order as your need just by drag & drop!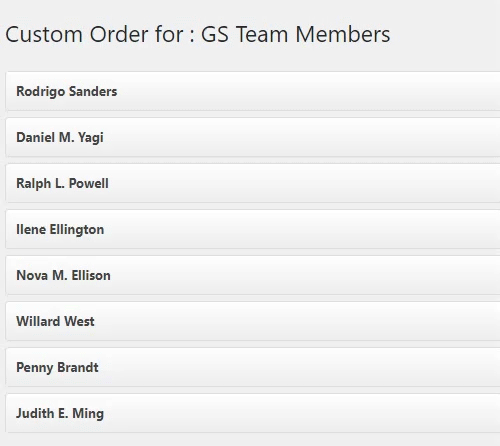 Some Other Features
More details feature list to get an overview
Responsive Team Member plugin
Different Column options
Works with any standard WordPress Theme.
Add Unlimited members
Developer friendly & easy to customize.
All modern browsers supported.
Boosts SEO with schema.org markup
W3C valid markup
Output your team members anywhere with the shortcode [gs_team theme="gs_tm_theme1″]
Team Member info & social links
Easy to setup
It's easy to use interface allows you to manage, edit, create and delete Team Members with no new knowledge.
Single Team Template included
Archive Team Template included
GS Team Widget available
GS Team Shortcode generator available at page / post
Display members by Group / Department wise (category)
Limit number of team member to display.
20+ different themes

Theme 01 : Grid 1 (Hover)
Theme 02 : Grid 2 (Tooltip)
Theme 03 : Grid 3 (Static)
Theme 04 : Circle 1 (Hover)
Theme 05 : Horizontal 1 (Square Right Info)
Theme 06 : Horizontal 2 (Square Left Info)
Theme 07 : Horizontal 3 (Circle Right Info)
Theme 08 : Horizontal 4 (Circle Left Info)
Theme 09 : Drawer 1 (3 cols)
Theme 10 : Drawer 2 (4 cols)
Theme 11 : Table 1 (Underline)
Theme 12 : Table 2 (Box Border)
Theme 13 : Table 3 (Odd Even)
Theme 14 : List 1 (Square Right Info)
Theme 15 : List 2 (Square Left Info)
Theme 16 : Slider 1 (Hover)
Theme 17 : Popup 1
Theme 18 : To Single
Theme 19 : Filter 1 (Hover & Pop)
Theme 20 : Filter 2 (Selected Cats)
Theme 21 : Panel Slide
Theme 22 : Gray 1 (Square)
Custom CSS – Add Custom CSS to GS Team Member
Repeatable Social Media metabox
Repeatable Skills metabox
Ribbon metabox
Number Pagination
Search instantly by Name letters
Filter by Designation
Shortcode parameter – panel (right/left/center)
Drag & drop custom Members order
Visual Composer support
Social icons at Widget
Priority Email Support.
Free Installation ( If needed ).
Free updates for one Year.
Auto update notification.
Auto update from dashboard.
Well documentation and support.
And many more..
Frequently Asked Questions
We're here to help you with any questions you have
Current Version
Version:

2.0.9

Last Updated:

25 Mar, 20

Changelog:

View
Our Client Reviews
Perfect support – easy installation. First impression is very good. Happy & thanks so much for your great support!
Plugin is excellent and Features are tremendous and easy to use. Great Support from Team GS Plugins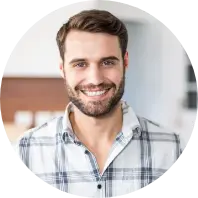 The customer support of GS Plugins is rock-solid. If all plugins worked this well, we'd be out of a job. Love them!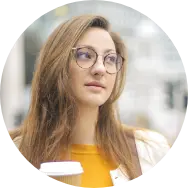 Love the Team plugin and wow, what an amazing instant support from GS Plugins!!! Continue the efforts.

In the sea of competing products, it is this type of service that wins business! Mindblowing awesome support 🙂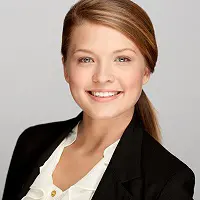 Screenshots
GS Team Members Settings & Others
Plugin Pricing & Plans
You're covered by our 7 days money back guarantee