Short Description
GS Logo Slider is the best WordPress slider plugin available for displaying your client's logos on your website.
The plugin creates a custom post type so you can easily add a client's Logos carousel to display anywhere of your site using the shortcode.
The GS Logo Slider plugin is simple but flexible & powerful, and won't slow your site like many slider plugins.
The slider carousel displays a ticker style flow, and the logo image can be displayed with or without a clickable caption.
The GS Logo Slider plugin Shortcodes are simple to generate and have a team of developers available to provide support where needed. Customizations from the developer can be purchased optionally.
A logo is the sole identity of any brand. People nowadays are more focused on logo basis branding. To showcase the brand you need to focus the logo of that company. In this case, you have to show the logos in such a way that it attracts people the most. WP logo showcase responsive slider is mandatory for you then. It will increase the value of your brand.
If you own an eCommerce website then logo branding is a mandatory thing for you. It will help your own brand with the other renowned brand. Almost every WordPress website you have to put either the logo of your partners, brands, clients, affiliates or others. To give this logo section a lucrative view you can use responsive logo slider WordPress plugin. You can also use client logo slider plugin WordPress for your own website.
If you wish to increase your brand value then this is a mandatory plugin for you. For the Best WordPress Logo Slider Plugin, you can rely on GS Plugins without any hesitation. Our logo slider plugin is one of the top logo slider WordPress plugins in the market which is bug-free. Considering the pricing and documentation if you compare our logo slider plugin with the other you will find GS Plugins is the best. We are also providing custom logo plugin if you need any.
Features
Super Fast Loading Time
Guarantee your site loads quickly to avoid user drop off for the best user experience.
Easily Customizeable
Code readability makes the debugging process more quickly to maintain easily.
Suitable To All Browsers
Our plugins are cross browser compatiable & display perfectly on modern browsers.
Responsive To All Devices
We use responsive grid system which offers responsiveness in all devices without overflows.
Online Documentation
Step by step visual & video documentation to configure with fun.
Up To Date Version Upgrade
We love to fix bugs & update regularly to make it compatible with latest WP version.
Reviews
This plugin is so ridiculously simple and straight-forward to use and the support on this plugin is excellent! Thanks for the great product!
Simple solution to implement logo slider to your site. The support is perfect, I got all the support I needed for the project.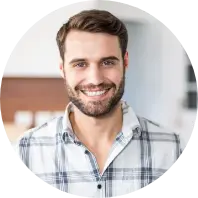 Plugin is easy to install and use. The support is great and I was able to get my logos displayed in no time when we're in a hurry to deliver a project.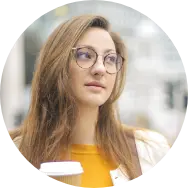 The support during setup and months later when needed fantastic. Nice to be able to contact someone and get a quick response.

Awesome plugin, great value and fantastic great customer support. Reached out for support via LiveChat & fixed while chatting.. omg!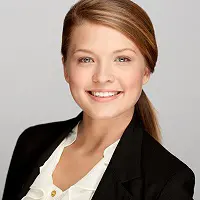 Changelogs
Version 2.0.12 on 14th November'19

[Fixed] : Switch Buttons.
[Fixed] : Instruction texts & Typo.
[Modified] : Move admin css outside of license.
Version 2.0.11 on 14th October'19

[Added] : Some option for slick
[Added] : Responsive breatout options
[Added] : Vendor js and css
[Added] : Elementor support
[Added] : Filter new theme selected categories
Version 2.0.10 on 3rd January'19

[Fixed] : JS issue.
Version 2.0.9 on 3rd January'19

[Fixed] : JS conflict with Divi theme. Divider > Style dropdown not working. Now fixed
Version 2.0.8 on 26th December'18

[Added] : Gutenberg Editor Support
[Added] : Gutenberg Logo Block
[Added] : Review system
[Added] : Activation redirects
[Fixed] : Reposition GS Logo's sub menu pages
[Fixed] : Admin CSS
Version 2.0.7 on 6th November'18

[Added] : Free Plugins list
[Added] : Help & Usage info
[Fixed] : Settings Panel text / descriptions.
Version 2.0.6 on 27th October'18

[Added] : New theme : 2 Rows Slider
[Added] : Animated / GIF demo
Version 2.0.5 on 28th May'18

[Added] : Slick on / off Option
[Added] : Auto update feature from dashboard.
[Added] : Licensing
Version 2.0.4 on 2nd May'17

[Added] : Grid View, List View, Table View, Filter View, Live Filter View, Full Width Slider, Center Mode, Variable Width Slider, Vertical Center Slider, Vertical Ticker Up, Vertical Ticker Down
[Added] : Tooltip Option
[Added] : Multiple Logo slider on same page from different categories.
[Added] : 24 different themes.
[Added] : Drag & drop reorder / custom order as your need.
[Added] : GS Logo Widget.
[Removed] : aq_resizer.php
[Removed] : Logo Width (px) from Style Settings
[Removed] : Logo Height (px) from Style Settings
[Removed] : At version 2.0.3 added shortcode [gs_logo4] which is removed but same work can be done by [gs_logo]
[Modified] : Changed text-domain golamsamdani to gslogo
Version 2.0.3 on 18th Apr'17

[Added] :Shortcode [gs_logo4] without fixed width / height & aqua resize, so any size logo will display like free version. But other features will work like pro.
Version 2.0.2 on 8th oct'16

[Fix] : Grey scale issue fixed on Chrome
[Fix] : Link jumping issue fixed on Ticker mode
[Fix] : Center Logos Vertically
[Fix] : Ticker pause on mouse hovers over slider
FAQ'S
How do I add new Logo?
Logo post type will show below POSTS. To add new logo, go to GS Logos > Add New, then add Logo company name at Title, Add logo Image & URL with http:// then Finally Publish.
What will be logo image dimension?
Default image size set to 200px X 200px.
How to use shortcode inside page templates?
WordPress has a great function, do_shortcode(), that will allow you to use shortcodes inside your theme files. For example, to output Logos in a Theme file, you would do this: <?php echo do_shortcode('[gs_logo]'); ?>
Plans & Features
Free Plan
Single Site License
5 Sites License
Unlimited Sites
Price
$30/year
$35/year
$299/year
Direction
Style & Theming

Slider 1
Grid 1
List 1
Table 1

All 25 themes
All 25 themes
All 25 themes
Sliding Speed
Autoplay Pause
Infinite Loop
Stop on hover
Ticker Mode
Pause Ticker on Hover
Enqueue Slick
Next / Previous
Pagination
Play Pause
Logo Title
Clickable Logos
Logos style

Default
Grayscale
Gray to Def
Def to Gray

Default
Grayscale
Gray to Def
Def to Gray

Default
Grayscale
Gray to Def
Def to Gray

Default
Grayscale
Gray to Def
Def to Gray

Tooltip
Logo Margin
Fixed 10 px
10 to 30 px
10 to 30 px
10 to 30 px
Slide Width
Fixed 200 px
200 to 500 px
200 to 500 px
200 to 500 px
Minimum Logos
Maximum Logos
Move Logos
All Filter Name
Filter Name Align
Multiple Logo slider
Drag & drop Reorder
GS Logo Widget
Category wise Logos
Max supported Logos
20
Unlimited
Unlimited
Unlimited
Logos Gutenberg Block

Download
Purchase Now
Purchase Now
Purchase Now