Short Description
GS Testimonial Slider is a WordPress Testimonial Plugin which creates custom post type to add client's testimonials / recommendations to display anywhere of your site using the shortcode & widget.
Almost every website you will find testimonials of the customers and the clients. These testimonials will help the new customer and clients to get positive feedback about you and service. Our WordPress Testimonial Plugin will help you to show these feedback in the most lucrative way to catch the eye of the customer. This plugin is also known as testimonial carousel wordpress plugin. But in terms of work both are same in nature. Our plugin is very easy to use and weightless in size.
So our simple testimonial plugin wordpress will enrich your website and help you to know people about what other people are saying about you and your company services. You need just a few seconds to install this plugin in your site. Just plug and play. The interface we have provided in the plugin will help you to post new testimonials very easily. We are offering you to install our client testimonials plugin wordpress for your any type of use. Hopefully, you will not be disheartened. We have already 30 thousand plus live installation running.
GS Testimonial plugin is simple but flexible & powerful.
Features
Super Fast Loading Time
Guarantee your site loads quickly to avoid user drop off for the best user experience.
Easily Customizeable
Code readability makes the debugging process more quickly to maintain easily.
Suitable To All Browsers
Our plugins are cross browser compatiable & display perfectly on modern browsers.
Responsive To All Devices
We use responsive grid system which offers responsiveness in all devices without overflows.
Online Documentation
Step by step visual & video documentation to configure with fun.
Up To Date Version Upgrade
We love to fix bugs & update regularly to make it compatible with latest WP version.
Reviews
Plugin is so flexible and has so many features. I love the Flipster style and author helped me with the CSS to customize it. Would recommend any plugin from GS Plugins.
Support was prompt and effective and he (Sarwar) proved to be trustworthy as the fix required providing him with administrator access to my WordPress business site.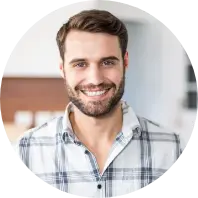 I've used the GS Testimonial plugin for a couple of years now, and it is a solid, reliable, wonderful way to show our client's gracious feelings about the services we provide to them.
Chuck Bower
Business Owner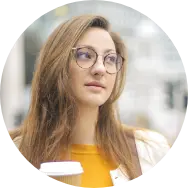 One of the best plugins I worked with & you will experience a service which is the benchmark for customer orientation! Invest into the pro version, it is worth the money!

Conflicting with javascript on the site, mailed to support and they had it all fixed within a couple of hours. Excellent plugin and excellent service, can't fault at all.
Callingmr Jones
Web Developer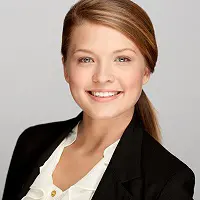 Changelogs
Version 2.0.2 on 20th May 2018

[Added] : Auto update feature from dashboard.
[Added] : Licensing
Version 2.1 on 18th November 2017

[Fixed] : Function name conflict with Team plugin.
Version 2.0 on 22nd October 2017

[Added] : Testimonial Front-end Submission Form.
[Added] : Testimonial pending status for approval by Admin.
[Added] : 7 new Templates
[Added] : Column wise / Full Screen /Flip Testimonial Slider.
[Added] : Filter & Masonry Testimonial Showcase.
[Added] : Read More option to Expand content.
[Added] : Star Rating System.
[Added] : FontAwesome arrow for Previous / Next.
[Added] : Author Name Font Family can be set like hand written.
[Added] : Testimonial Widget.
[Added] : On / off contols for Company, Designation, Ratings, Image
[Added] : Navigation Arrow Color. Applicable for Flipster Theme
[Added] : Ratings Color
[Added] : Filter Category Position. Applicable for Filter Theme
[Added] : Company Label. Change to your desired label text
[Added] : Designation Label. Change to your desired label text
[Removed] : http: from Google Fonts for SSL issue
Version 1.0 on 15th January 2015

[Fixed] : Initial release.
FAQ'S
How do I add new Testimonial?
Testimonial post type will show below POSTS. To add new testimonial, go to Testimonial > Add New, then add Testimonial Author name at Title, Full testimonial at Editor, Author Image, Company Name & Designation at respective fields and Finally Publish.
What will be the Author image dimension?
Better to add square size image. Default image size set to 86px X 86px.
How to use shortcode inside page templates?
WordPress has a great function, do_shortcode(), that will allow you to use shortcodes inside your theme files. For example, to output Testimonials in a Theme file, you would do this: <?php echo do_shortcode( '[gs_testimonial]' ); ?>
| Plans & Features | Free Plan | Single Site License | 5 Sites License | Unlimited Sites |
| --- | --- | --- | --- | --- |
| Price | | $30/year | $35/year | $299/year |
| Transition Style | Carousel | 9 Transition | 9 Transition | 9 Transition |
| Stop on Hover | | | | |
| Navigation Arrow | | | | |
| Sliding Speed | | | | |
| Pagination | | | | |
| Company & Designation | | | | |
| Ratings | | | | |
| Image | | | | |
| Testimonial Texts Color | | | | |
| Font Size | | | | |
| Line Height | | | | |
| Font Weight | | | | |
| Author Name Color | | | | |
| Navigation Arrow Color | | | | |
| Ratings Colour | | | | |
| Margin | | | | |
| Label Color | | | | |
| Font Size | | | | |
| Name & Designation Color | | | | |
| Font Style | | | | |
| Filter Category Position | | | | |
| Font Family | | | | |
| Image Width | | | | |
| Image Height | | | | |
| Company Label | | | | |
| Designation Label | | | | |
| Author Image Border | | | | |
| Border Thikness | | | | |
| Border Style | | | | |
| Style & Theming | Default | 20+ themes | 20+ themes | 20+ themes |
| GS Testimonial Widget | | | | |
| Category wise Testimonials | | | | |
| Frontend Submission Form | | | | |
| | Download | Purchase Now | Purchase Now | Purchase Now |