Short Description
Best Responsive WordPress Instagram Portfolio Plugin to showcase Instagram Posts. Display anywhere at your site using the shortcode like [gs_instagram theme="gs_ins_theme1″] & widgets. GS Instagram Portfolio plugin packed with necessary controlling options & different themes to showcase Instagram posts elegantly with eye catching effects.
GS Instagram Portfolio plugin is simple, flexible & powerful.
Instagram is now one of the top photo sharing platform in the world. If you have any Instagram account then you can add that account in you WordPress simply via using WordPress Instagram Plugin. We have the WordPress embed Instagram plugin which help you to showcase all you Instagram image like a gallery. In WordPress Instagram gallery will add a great value to your website. This will also help you to add a brand value for your personal and company image. Instagram gallery plugin WordPress is very much popular among the photographer, designer, food related startup and many more. You can use this plugin which help you to showcase your Instagram feed pro style. It will show Instagram gallery feed in live time. So a person can view your Instagram profile without visiting Instagram additionally. That is why Instagram widget WordPress plugin is very much popular among the people. Instagram feed on website plugin will help to build your website image to the visitors. At the same time it will help you make a lucrative portfolio website. GS Plugins wp Instagram widget will one of the top used Instagram WordPress plugin in the market in most competitive price. If you are looking for Instagram plugin for website then GS Plugins is the best option for you and your website.
Features
Super Fast Loading Time
Guarantee your site loads quickly to avoid user drop off for the best user experience.
Easily Customizeable
Code readability makes the debugging process more quickly to maintain easily.
Suitable To All Browsers
Our plugins are cross browser compatiable & display perfectly on modern browsers.
Responsive To All Devices
We use responsive grid system which offers responsiveness in all devices without overflows.
Online Documentation
Step by step visual & video documentation to configure with fun.
Up To Date Version Upgrade
We love to fix bugs & update regularly to make it compatible with latest WP version.
Reviews
Beautiful layout, very user friendly. The support is fantastic. Clean, simple and I love the look and feel so far! The support has been timely and detailed.
Works perfectly, simple to set up. Great plugin, clean design on the front end, exactly what I was looking for. Thanks for the great product to save us!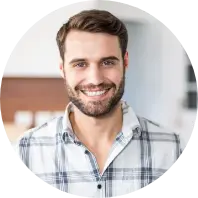 This plugin is so easy to use and looks great. I tried several others only to delete them right away. This one just works perfectly. I highly recommend it.
Gisel Simon
Business Owner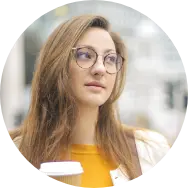 Really easy to use with Gunterberg, it does what its advertised for. Support was really kind with me and patient with my bad English. Highly recommend.
Aslinn
Freelance Developer

Plugin is great and shows specific Pinterest boards in 3 columns. I was using Generate Press with Elementor and used the ShortCode widget and all was good.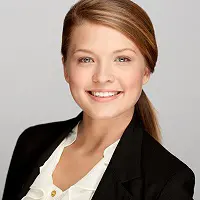 Works very well! I love that my readers can scroll through my Pinterest feed! And the feed layout is crisp, colorful and clear. So excited that I found this plugin.
Sharen McArthur
Consultant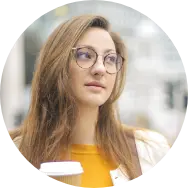 Changelogs
Version 2.0.2 on 19th May 2018

[Added] : Auto update feature from dashboard.
[Added] : Licensing
Version 2.0.1 on 30th Jan 2017

Intitial release of GS Instagram Portfolio's PRO version
FAQ'S
How to use shortcode inside page templates?
WordPress has a great function, do_shortcode(), that will allow you to use shortcodes inside your theme files. For example, to output Instagram Posts in a Theme file, you would do this: <?php echo do_shortcode( '[gs_instagram user="maniknratan" count="15″ column="4″ theme="gs_ins_theme7″ tag=""]' ); ?>
Plans & Features
Free Plan
Single Site License
5 Sites License
Unlimited Sites
Price
$30/year
$35/year
$299/year
Style & Theming

Posts
Posts Stat
Hover
Popup
Slider
Profile
Masonry
Grayscale
Justified

Posts
Posts Stat
Hover
Popup
Slider
Profile
Masonry
Grayscale
Justified

Posts
Posts Stat
Hover
Popup
Slider
Profile
Masonry
Grayscale
Justified

Posts
Posts Stat
Hover
Popup
Slider
Profile
Masonry
Grayscale
Justified

User wise Posts
Tag wise Posts
Number of Posts
Columns
Link Target
Custom CSS
Widget

Download
Purchase Now
Purchase Now
Purchase Now