Description
Brands are a guarantee of quality. We all are influenced by brands, branded items. Well known brands feel you confident to make any purchase without thinking twice. Showing glorious brands in your shop has several blessings each for you and for your customers, particularly in a web store.
With Woocommerce Brands plugin, you can quickly add you a "Digital Signage" for any purposes like introducing new products, brand awareness, increase exposure, driving sales, and so on. To enable such feature in your WooCommerce website, you don't need knowledge of coding and artistic sense of designing. GS WooCommerce Product Brand is a great WordPress plugin to fulfill your need to showcase product's brands in a nice sliding, grid, masonry & tabular manner.
GS WooCommerce Brands plugin add Brands taxonomy for WooCommerce Products. It's an extension of WooCommerce to create unlimited number of brands that can be assigned to the products for better cataloging. Use 3 different shortcodes & widgets to display brands list.
GS WooCommerce Brands plugin is simple, flexible & powerful.
WooCommerce is one of the top online shopping platform in WordPress. In WooCommerce, WooCommerce brands logos plugin plays a vital position to showcase your brand logo. WooCommerce brands pro plugin can play a major role in your website branding. GS Plugins provides you the best WooCommerce product brands plugin. It will help you to show the best output of your logo. By using our plugin your can display perfect WooCommerce brands in any of your website pages.
You can display all types of brand logo via WooCommerce brands thumbnails plugin. No need to take any more hassle for displaying your logo. It will take just 2 minutes to showcase product brands for WooCommerce via using our WooCommerce product brands plugin. We strongly believe that our WooCommerce logo plugin will help you in WooCommerce branding.
Plugin Features
Check main features
Super Fast Loading Time
Guarantee your site loads quickly to avoid user drop off for the best user experience.
Easily Customizable
Code readability makes the debugging process more quickly to maintain easily.
Suitable To All Brousers
Our plugins are cross browser compatible & display perfectly on modern browsers.
Responsive To All Devices
We use responsive grid system which offers responsiveness in all devices without overflows.
Online Documentation
Step by step visual & video documentation to configure with fun.
Up To Date Version Upgrade
We love to fix bugs & update regularly to make it compatible with latest WP version.
Some Other Features
More details feature list to get an overview
Taxonomy Brands will add to WooCommerce products.
You can create brand with name, slug, description & logo.
Customizable brands slug.
Assign one or more brands to each product.
Display the brands in products loop / Shop.
Display all available brands.
Display Products from specific Brand.
Display Brand List of Single Product.
Single brand archive page available.
3 different shortcodes & widgets (list, dropdown) available.
10 different brand themes available like slider, ticker, filter, grid, masonry, table.
Advance Setting panel.
Developer friendly & easy to customize.
Responsive and mobile friendly.
Easy & user friendly setup.
Online Documentation.
Very Lightweight for faster loading
10 different themes

Slider : 1
Slider : 2 (Center Mode)
Slider : 3 (Vertical)
Ticker : LTR
Ticker : RTL
Filter (A-Z)
Filter (A-Z) Vertical
Grid
Masonry
Table View
All modern browsers supported.
Works with any standard WordPress Theme.
Widget for easy use in sidebar areas.
Unlimited sliders in same page. Multiple sliders can be added any where you want.
Huge options to style and control slider behavior.
Enable / disable options for necessary fields
Works with all WordPress Themes.
Easy and user-friendly setup.
Quick installation, configuration & visual documentation available.
Priority support.
Free updates for one Year.
Auto update notification.
Auto update from dashboard.
Frequently Asked Questions
We're here to help you with any questions you have
Current Version
Version:

2.0.6

Last Updated:

16 Sep, 20

Changelog:

View
Our Client Reviews
This is certainly the best plugin for sliding products, but this is not at all.. Support is best ever.
Sandro Pozzolo
WP Developer
Nice to view & easy to use. Support is good. I had some style issues and support team solved in few days.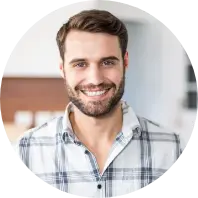 Nice and smoothly working plugin. Just the thing we needed to solve our problem for the variation in swatches.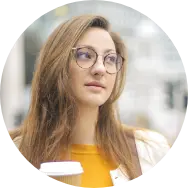 Great! With some CSS I was able to get what I needed. Because the plugin displays swatches on archive page.

We're already using the plugin since our website relaunch last years and it works great. Great support!
Steffi
Freelance Developer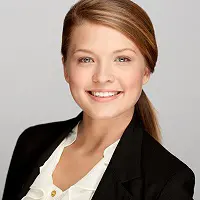 Screenshots
GS WooCommerce Product Brands Plugin Settings & Others
Plugin Pricing & Plans
You're covered by our 7 days money back guarantee