Short Description
GS Portfolio is a WordPress plugin which creates custom post type to showcase your project works as portfolio. Best Responsive Portfolio plugin for your WordPress site. Display anywhere at your site using shortcode like [gs_portfolio]
GS filterable Portfolio plugin is simple, flexible & powerful.
In corporate world portfolio is a mandatory thing to showcase yourself or your company. This is a very highly valued recommended thing nowadays. The more the lucrative your portfolio the more your success will come.
In your portfolio website portfolio carousel WordPress plugin is a mandatory thing which you need to showcase your works and project in such a way so that people will get a professional vibe in there. WordPress portfolio plugin with categories will help you in this case. GS Plugins has the best filterable portfolio WordPress plugin for the use. Our responsive Portfolio WordPress plugin will help you to get authenticity from both your new and existing clients. This will help you to generate more revenue in long run.
The way we have designed our plugin will help you to get the best out of your portfolio. Considering the coding, documentation, and pricing our portfolio plugin is now the best in the market. If you wish we will provide you custom service of any kind of modification you need.
Features
Super Fast Loading Time
Guarantee your site loads quickly to avoid user drop off for the best user experience.
Easily Customizeable
Code readability makes the debugging process more quickly to maintain easily.
Suitable To All Browsers
Our plugins are cross browser compatiable & display perfectly on modern browsers.
Responsive To All Devices
We use responsive grid system which offers responsiveness in all devices without overflows.
Online Documentation
Step by step visual & video documentation to configure with fun.
Up To Date Version Upgrade
We love to fix bugs & update regularly to make it compatible with latest WP version.
Reviews
Better than other portfolio plugins. As a freelancer I can say, this WP plugin is very helpful for my portfolio site.
Johnny Orris
Freelance Developer
Works like a charm and great product, easy to configure use… and very good support too ! I recommands it a lot !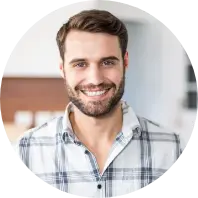 I needed help with some coding, support team fix the problem in no time. very happy with everything.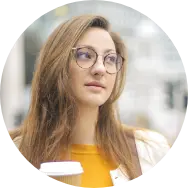 Love the Portfolio plugin. Using the PRO version for premium features. Great support from the developer.
Hussnain Chee
WP Developer

Good Plugin and good support. I super appreciated the help I got with tweaking the details for this plugin.
Inge Design
Design Provider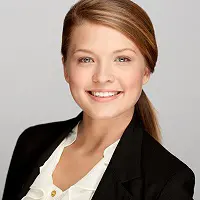 Changelogs
Version 2.0.4 on 26th July 2018

[Added] : Option to replace 'All' text to your desired word for filter theme @ Sadie Filter, Julia Filter, Kira Filter, Winston Filter, Zoe Filter & Selected Cats Filter (Theme 22)
[Added] : Admin CSS
Version 2.0.3 on 13th May 2018

[Added] : Auto update feature from dashboard.
[Added] : Licensing.
Version 2.0.2 on 9th December 2017

[Added] : 17 new themes
[Added] : Link target option at setting
[Added] : Portfolio Single Template
[Added] : Portfolio Archive Template
[Added] : Youtube & Vimeo video support
[Added] : Image gallery support on Single portfolio
[Added] : Image gallery support on Popup
[Added] : Next / Previous portfolio link added at Single portfolio Template
[Added] : Portfolio slug option added to change Portfolio URL as needed
[Added] : External link added @ Sadie, Kira, Winston & Zoe Hover effect
[Added] : Show / hide option to Popup Link, Single Portfolio Link, External Portfolio Link @ Sadie, Kira, Winston & Zoe Hover effect
[Fixed] : padding issue on Bootstrap based theme
[Removed] : 10px padding from .gs_portfolio_area
[Removed] : aq_resizer.php
[Removed] : Portfolio Image Width from Settings Panel
[Removed] : Portfolio Image Height from Settings Panel
Version 1.0.3

Fixed padding issue on Bootstrap based theme
Removed 10px padding from .gs_portfolio_area
Fixed screen columns thumbnails issue
Fixed minor css issues
Version 1.0.2

[Fixed] Fixed query issue for WP 4.4
Version 1.0.1

Domain name changed & fixed all urls
Donate link added
Css fixed
Version 1.0 on 15th July 2015

Initial release.
FAQ'S
How do I add new Portfolio?
Portfolio post type will show below POSTS. To add new portfolio, go to GS Portfolios > Add New Portfolios, then add Portfolio Title, Portfolio Description at Editor, Add Portfolio Image & also add site URL with http:// for external portfolio link .. then Finally Publish.
What will be Portfolio image dimension?
Add mimimum image size 600px X 400px. It'll automatically create thumbnails for different templates. Existing users have to regenerate images.
How to use shortcode inside page templates?
WordPress has a great function, do_shortcode(), that will allow you to use shortcodes inside your theme files. For example, to output Portfolios in a Theme file, you would do this: <?php echo do_shortcode('[gs_portfolio]'); ?>
Plans & Features
Free Plan
Single Site License
5 Sites License
Unlimited Sites
Price
$30/year
$35/year
$299/year
Columns
Filter Category Position
Portfolio Button Text
Primary Color
Theme Effect

Grid – Sadie
Grid – Julia
Grid – Kira
Grid – Winston
Grid – Zoe
* 5 Themes

All 22 themes
All 22 themes
All 22 themes
Popup Effect
5 Effect
5 Effect
5 Effect
5 Effect
Portfolio Link Target
Portfolio slug
Popup Link
Single Portfolio Link
External Portfolio Link
Category wise Portfolios
Portfolio custom Slug
Single Portfolio Template
Archive Portfolio Template
Image / Gallery / Video / Audio

Download
Purchase Now
Purchase Now
Purchase Now