Short Description
Behance is the top platform for the designers. Thousands of designer are working here with their portfolio. Designers all around the world with best design portfolio work here. Most of them have their own wordpress website. They can use GS Behance Portfolio plugin to showcase their portfolio here. If you are a designer and do not have much time to update your profile in the website then you can use Behance Project showcase wordpress plugin to showcase all of your work. This will take a few minutes to include your Behance profile in your website. GS Behance portfolio wordpress plugin will help you to show all the projects you have done in there. GS Plugins is providing Responsive Behance Portfolio plugin so that you can add your Behance profile in your website without any coding. The number of installation by the customer of our Behance plugin will give you the smell of trust about the Behance portfolio plugin wordpress.
Best Responsive Behance plugin for WordPress to showcase Behance projects. Display anywhere at your site using shortcode like [gs_behance] & widgets. GS Behance Portfolio plugin packed with necessary controlling options & different themes to showcase Behance projects elegantly with eye catching effects.
GS Behance Portfolio plugin is simple, flexible & powerful.
Features
Super Fast Loading Time
Guarantee your site loads quickly to avoid user drop off for the best user experience.
Easily Customizeable
Code readability makes the debugging process more quickly to maintain easily.
Suitable To All Browsers
Our plugins are cross browser compatiable & display perfectly on modern browsers.
Responsive To All Devices
We use responsive grid system which offers responsiveness in all devices without overflows.
Online Documentation
Step by step visual & video documentation to configure with fun.
Up To Date Version Upgrade
We love to fix bugs & update regularly to make it compatible with latest WP version.
Reviews
If you are looking for a feature loaded, flexible, responsive plugin you just found it. GS Plugins is worth installing. If you got problems contact the developer and you will experience a service which is the benchmark for customer orientation! Invest into the pro version, it is worth the money!
I experienced an issue with the new version of this GS Testimonial Pro plugin not working for my site. Golam's support was prompt and effective and he proved to be trustworthy as the fix required providing him with administrator access to my WordPress site.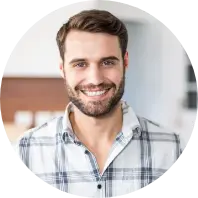 I love the products of GS Plugins – they are clean, easy to set up. But the reason I keep using them is because the customer service is something other designers do not give. I get answers instantly that helps my work greatly. I recommend you using GS Plugins!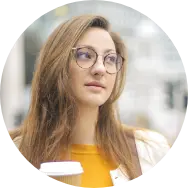 After searching through the multitude of plugins on WordPress, I finally found this one. I tried a ton of them. I even purchased one of them, and I was still disappointed. I needed something more professional looking, and the demos of GS Plugins were amazing.

I found GS plugins very useful and amazing. Even though it has the pro version the free version also serves good with a lot of functionalities and options. I can't ignore the technical support given by the plugin team. They supported me with even the basic things. I recommend GS Plugins.
Sanu Salim
Graphics Designer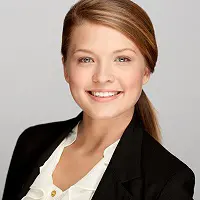 Plugin worked out of the box with the latest WordPress version. Pro version has additional templates and everything but what I came to understand is that I actually paid for the awesome support, well worth the money! Recommend GS Plugins / Developer.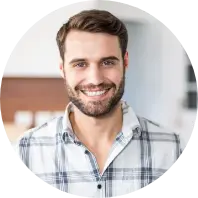 As a content person, I was afraid my lack of experience would get in the way of using this plugin…but I was wrong! Installation was easy, and, while it took me a bit to get used to the settings, the administrator was extremely helpful and patient while answering my questions.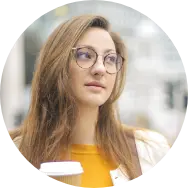 Changelogs
2.0.6 on 24th Jan 2019

[Added] : New Theme – Filter : gs_beh_theme7
2.0.5 on 23rd Jan 2019

[Added] : Rewritten the plugin.
[Added] : Database added to store projects
Version 2.0.4 on 16th Jan 2019

[Added] : Fieldwise data Like [gs_behance field="Branding"]
Version 2.0.3 on 19th May 2018

[Added] : Auto update feature from dashboard.
[Added] : Licensing
Version 2.0.2 on 2nd Aug 2017

Fixed padding issue on Bootstrap based theme
Removed container div from Slider theme
Removed wildcard (*) css from custom Bootstrap.
Version 2.0.1 on 27th February 2017

Fixed Responsive Issues
FAQ'S
How do I create apps to get Behance Access Token?
Please check the video. https://www.youtube.com/watch?v=D-bjgayHH40
How to use shortcode inside page templates?
WordPress has a great function, do_shortcode(), that will allow you to use shortcodes inside your theme files. For example, to output Behance shots in a Theme file, you would do this: <?php echo do_shortcode('[gs_behance]'); ?>
Plans & Features
Free Plan
Single Site License
5 Sites License
Unlimited Sites
Price
$30/year
$35/year
$299/year
Style & Theming

Projects
Stat
Hover
Popup
Slider
Profile
Filter

Projects
Stat
Hover
Popup
Slider
Profile
Filter

Projects
Stat
Hover
Popup
Slider
Profile
Filter

Projects
Stat
Hover
Popup
Slider
Profile
Filter

Number of Projects
Columns
Link Target
Custom CSS
Widget

Download
Purchase Now
Purchase Now
Purchase Now