There's no question that WordPress is a popular site-building platform. It's versatile, user-friendly, and customizable. Plus, there are tons of WordPress themes and plugins to choose from. If you're looking for a plumbing theme, you're lucky; we've compiled some of the best options.
Here are many pre-built websites available online that can be used to create your WordPress website. You have to choose which one works best for what type of business and then upload it with the files included in each WordPress theme, add text onto images as desired, and bam.
You now have a professional-looking site ready within minutes instead of hours or days like before, when this task took much longer due to time constraints. Keep reading to find out more.
What is a Plumbing WordPress Theme?
A plumbing WordPress theme is a WordPress theme designed specifically for plumbing businesses. It usually includes features like an appointment booking system, a gallery of customer projects, and a page displaying pricing information.
Most plumbing WordPress themes are easy to customize and come with built-in SEO optimizations to help your website rank higher in search engine results pages. If you're looking for a plumbing WordPress theme that's both beautiful and functional, check out our list of best Plumbing WordPress Themes.
How to choose the best Plumbing WordPress Theme?
A lot goes into choosing the best plumbing WordPress theme for your business website. There are many Plumbing WordPress themes to choose from our list, so you'll find one that fits your needs. Here are a few factors to consider when selecting a plumbing WordPress theme:-
The overall design and feel of the theme. You want something that looks professional and reflects the quality of your business.
Whether the theme is responsive (meaning it will look good on all devices, from desktop computers to mobile phones). This is important because more and more people are using their phones to browse the web.
The features offered by the theme. Some best WordPress themes come with powerful tools like appointment scheduling or quote calculators. Others are more simple. Consider what features would be most beneficial for your business website.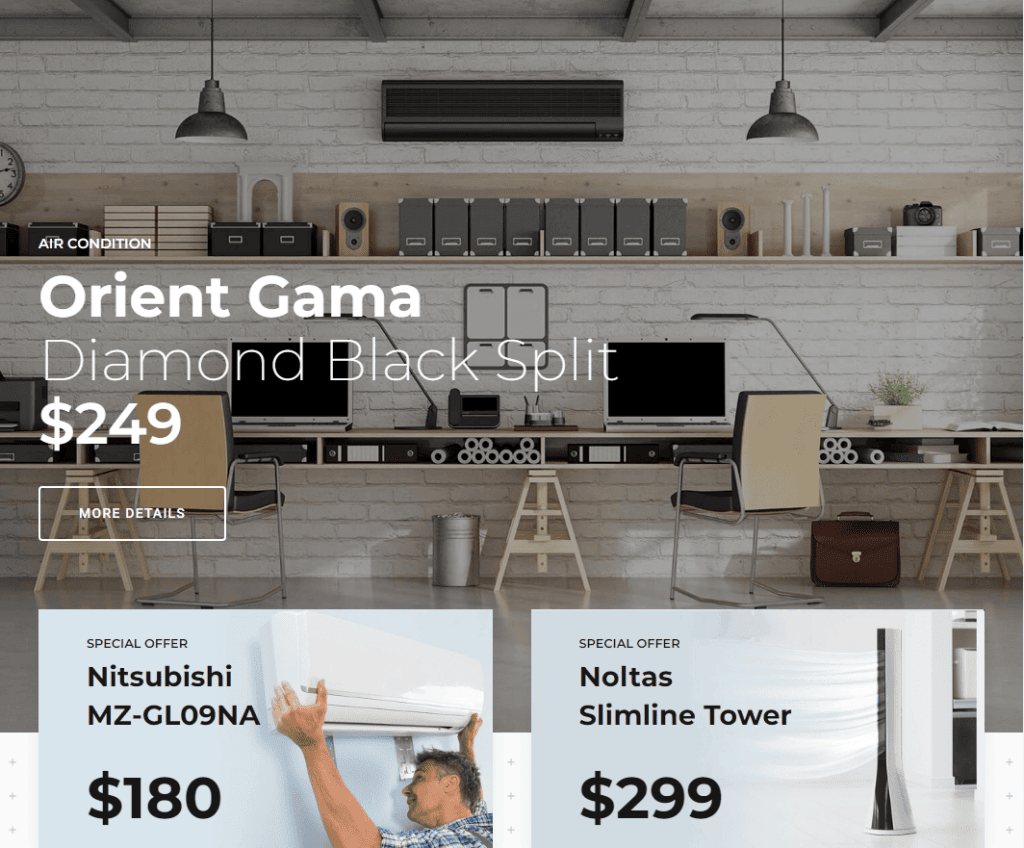 The ProHauz WordPress theme is designed to help you with your business's online presence. The ProHauz theme has a modern layout that features six demos and many inner pages for specific services.
Such as plumbing or heating & cooling systems, among others. The theme makes it easy to find what service someone needs without having them search through an entire website full of options. This cutting-edge theme has six demo sites and many nicely designed interior pages.
The ProHauz theme has a responsive design, which means it automatically adjusts to the screen size of your website. It also has a simple-to-use and quick Bold page builder.
With a one-click demo content importer tool, you'll be able to launch a full-featured website. You can begin customizing your WordPress site through the theme settings control panel, replacing the demo material with your own.
HomeFix is a unique handyman theme created for all types of home maintenance services. With features like Cost Estimator, Book an Appointment Form, and more, it's the best handyman service website. This service-based topic supports WooCommerce, a software that allows you to run an online store where you can sell hardware goods, adhesives, and other home improvement materials.
With Homefix's powerful Visual Composer page builder, you won't need any struggle creating content or site pages with the easy-to-use drag & drop design elements in this premium plugin. The time spent building sites will be a massive saving because it comes fully compatible together, which saves loads of work.
The theme will offer you the freedom to build your website intuitively with all of our add-ons, including an animation block, advanced button pack, interactive banner adverts, or an info bar on top of it.
This will make designing quick & easy and help improve design skills while learning new techniques.
Airtech is a beautiful and unique plumber WordPress theme designed especially for all of your plumbing needs. With its 100% responsive design, this site will be best suited to fit any device you may use online. The Airtech WordPress theme is a plumber's dream come true. With its easy-to-use installation process and versatile design, this rich website template will have your customers begging for more.
The theme allows complete user control over their website's layout while still being easy enough for beginners. With its drag-and-drop page builder, you can build virtually any kind of site imaginable in minutes instead of spending hours trying to figure out how things work on complicated platforms.
The Plumber theme is designed for plumbers, electricians, handymen, roof repairers, and other construction contractors. With the help of this one-of-a-kind drag-and-drop website builder, you can create an attractive site in no time with all features necessary to promote your services or company.
Whether you are a professional plumber, just starting, or looking to branch into new markets, this theme has everything that will help your business grow. The possibilities are endless, with versatile customization options and an easy-to-use design, all while fully responsive on mobile devices.
With the wide selection and easy-to-use interface, it will be super quick to build an online presence with one of these top-notch templates.
From pipes and toilets to valves, this theme has it all. You'll be able to swap out your current design in no time at all. If you want some help getting started or need assistance figuring out how exactly things work, then don't hesitate just send them an email. Your problem will be solved.
Plumbing Spl is the perfect choice for plumbing companies, plumbers, and repairs. It has a 100% responsive design that will work best on all major handheld devices. With features like project details and a blog testimonial page, this theme helps you quickly establish your online presence. If you are looking for someone to create your company's website? Plumbing Spl. is the ideal choice.
The plumber WordPress theme promises to be the most professional and feature-rich option for any company that needs a simple yet powerful site. It's got everything you need in one place, including an intuitive admin panel with tools like Power Illustrator or Visual Composer page builder. It allows developers easy access when building pages without having CAD knowledge.
Constructo WordPress theme is all the rage these days and for a good reason. With Constructo you can create an entire website focused on your industry or niche with any type of design.
The best part? It comes fully loaded, so there's no need to worry about plugins being out-of-date when it comes time to publish content online. It saves both money AND frustration because who wants another thing to pile onto their plate?
This theme layout allows you to customize your website further by enabling easy editing options such as adding your images and using custom fonts. They've also added some features that make it responsive, so there's no need for extra coding to have a great mobile experience while browsing Constructo on any device.
With Constructo, you get an awesome construction-themed WordPress theme with a one-click import option that allows fully functional demos and per page settings. There is no need to go through any further steps because PAGE OPTIONS has it all covered.
With this Plumbing WordPress theme, you will be able to create a professional and modern site that fits any business's needs. This is the perfect choice if your firm deals with plumbing services or construction projects with its responsive design.
Plumbing might be the answer when you need a professional website to display your company's products and services. This WordPress theme from Plumbing Themes – Repair Building & Construction Elementor is ready right out of the box. It can become an online tools or supplies shop and bathroom fixture store, including water pipe fixtures like faucets.
It is fully responsive and mobile-friendly, making it easy to give visitors an enjoyable experience when viewing content from any device or browser window. You can also customize every aspect of how this site looks by using one-click installation options. It will allow immediate access into edit mode where all parts are tweakable via the CSS classes Manager plugin in second.
Our next choice is Plumbing Store WordPress Theme. The perfect theme for your plumbing business. Plumbing Store is a modern and stylish solution that can turn any WooCommerce-based website into an online store of everything related to pipes, pumps, or tools.
Plumbing Store is a nicely designed WordPress theme that can be used for any type of business with the ability to customize it as needed. With three unique homepage layouts and pre-made blocks, this site will have everything your customers need on their first visit.
The plumbing store WordPress theme is a great way to present your company's services and products aesthetically pleasingly. The design is fully mobile-friendly, which will benefit your business.
The theme has everything a plumber needs to start their own business. With the easy-to-use design and flexible customization options, they can ensure that this store fits your needs perfectly.
Boldman is a professional and sleek WordPress theme perfect for any business that offers Renovation Services. Such as plumbing, carpentry, and artistry installation of home appliances like heating, ventilation, air conditioning systems (HVAC), or solar power.
You will love this handyman renovation services WordPress website template. It's clean, simple, and easy to use, so you can get your job done quickly without any fuss or bother using Boldman Technology Today.
It's easy to customize with WP Bakery & Elementor page builder, and it has a lot of features that make your website quickly turn into an online store. WooCommerce will help you set up any business on this platform – no matter how big or small it may be.
The design has an artistic and creative look, with innovative home page demos that are beautifully designed to make your customers feel welcome from the moment they arrive on the site until their workday ends. They also have various core features such as Contact Form 7 – Powerful Options- WPBakery Page Builder & Elementor.
Boldman is a handcrafted, high-resolution WordPress theme that allows you to seamlessly integrate all your content across multiple pages and posts with ease. It comes fully equipped for easy customization like unlimited color schemes or custom logo placement on every page.
Emarat – Construction and Architecture WordPress Theme is a modern & fully responsive theme that has been designed for building construction businesses, factories, or industry-relevant websites. Such as those in the field of architecture. It offers you everything from customizable color schemes to search engine optimization (SEO) tools to help your site rank higher on Google's first-page results list.
It is a sleek and sophisticated theme that will make your website look custom-made for construction businesses. The most recent version of Revolution slider with a powerful Redux framework option gives you all the tools to create outstanding visuals without any previous coding knowledge. The drag and drool page builder allows designers at any level to find their perfect layout in seconds. And if this wasn't enough already, there are tons more features such as an image section, video/presentation partner retreat invite link field plugins, etc.
It features an optimized layout that will look great on any display, whether desktop screens or tablets. With its codeless design and ability to edit visuals alone without coding knowledge needed – this makes Emarate one of the best plumbing WordPress themes around.
The ProRange theme is a modern, stylish & attractive WordPress designed for building services agencies and painting companies. This versatile website can be used to build websites related to architecture, construction, plumbing, carpentry remodeling services, etc. It has been crafted with high customization capabilities, ensuring it matches any business type so long as they are in a trade of some sort.
ProRange is a painting and renovation construction company theme with the most modern, user-friendly theme! It has all of your needs covered in one place. You won't have to worry about anything but creating content. The theme allows easy management for services like quotes or even just an average day at work.
Because the ProRange is compatible with WPBakery and Slider Revolution, managing your content is simple. You may use Essential Grid and Instagram Feed to construct attractive gallery and portfolio sites. Using Contact Form 7 and MailChimp will help you communicate with your consumers in a way that works for you.
Handyman Services is a modern, responsive and functional WordPress theme designed for companies in the maintenance industry. This premium super-functional website can be used as an ideal solution to provide renovation or refurbishment services such as plumbing installation work on buildings' roofs, among other things.
This is the most versatile and functional WordPress theme for your business. It can be used for any niche service or business with so many possibilities, ranging from plumbing to roofing jobs and decorating services. Such as painting floors/roofs, floor covering installation & repair, etc. This handyman's paradise even has an interior design option if you're looking inward.
The Handyman Services WordPress Theme is compatible with all of the premium plugins, saving time and effort on building tools shops or online stores. With this WPBakery Page Builder+ishediting tool, you can create beautiful websites in minutes instead of seconds, and there is no HTML knowledge required.
Whether you're a novice or an expert user, this site will be easy-to-use and offer compelling content management solutions. The handiwork team has created an intuitive design that's perfect for beginners. You can customize every aspect, from colors throughout your website to adding images within posts/pages.
Welcome to the Hampton theme, which is perfect for any business that wants its online presence to be stylish and modern. This WordPress site will allow you to showcase your work in an aesthetically pleasing way while also providing clients with detailed information about what services they offer.
Hampton is a beautiful and professionally designed WordPress theme for plumbers, electricians, or any other type of skilled tradespeople. It offers unique layouts to show off your company logo in all its glory and compatibility with premium plugins. Such as WPML, which will allow you to manage multilingual sites from one dashboard.
With the Hampton theme, you'll have everything needed for a successful renovation or new build project.
With features like responsive & mobile-friendly layouts, box frames, or fullwidth pages, depending on your needs, this versatile tool can be used by anyone from small business owners.
We Clean is a great way to make your site stand out. With so many companies offering their services these days, you need something that will draw attention and be unique. We Clean can help with both things because our cleaning service website theme is designed specifically for professionals.
It is the most trusted name in WordPress themes. It also provides a range of high-quality and professional templates perfect for any business looking to stand out from the crowd. Whether you're interested in cleaning services or maids, they have something just right.
You can't go wrong with the best plumbing WordPress themes for your business or organization. We have everything from elegant and straightforward to fully-custom designs with every type of feature imaginable, so there's something perfect just waiting here at PlumbingThemes.
A fresh & clean web solution for air conditioning firms and heating and cooling services agencies. The Air Supply WordPress theme with RTL is a modern design that will help you showcase your company's best features.
This WordPress theme is perfect for any business that needs an air conditioning company or heating service website. It has conditioning services, plumbing firm websites, and even handymen. The design of this site will make your customers feel comfortable when they visit you online because it's easy on the eyes with its modern look & feel compared to other less-designed themes.
With its intuitive visual interface and informative layout, the air supply WordPress theme is perfect for any business that needs to showcase its products or services. You may also use the Booked Appointments plugin to manage online appointments.
It has easy installation, running, or update capabilities to be used in any situation without worry about compatibility with different browsers, even mobile ones.
The modern look ensures quality content development while customizability gives users control over every site element, such as text size/color preference.
Thanks to the many excellent WordPress themes, theming your business has never been easier. If you are looking for something simple but still professional, Solustrid – Factory & Industrial Business might be just what you need. We explicitly developed this theme to serve all types of industries, whether they're manufacturing or mechanical, with its creative designs on homepage layouts.
It will make sure every visitor feels welcomed when coming through their doors and customize them easily without any trouble at all due to it having 1170 grids available. The theme has a range of creative homepage design options, is mobile-friendly, and has 15+ valid HTML files.
This industrial WordPress theme is perfect for manufacturing, construction, and engineering businesses. You can build your website with our awesome themes tailored to fit any industry.
It has a friendly, engaging tone of voice to keep visitors engaged. The responsive design allows whatever device they're using to load correctly – giving you peace-of reviews from both users and search engines alike.
The ReConstruction WordPress theme is a construction & building platform that gives your company a perfect look for all of its services. It's fully responsive, retina-ready, and easy to customize so you can focus on running an excellent business while we do everything else behind the scenes.
You can create unique websites for your clients through ReConstruction's customizable quote calculator, unlimited project portfolio layouts based on a grid pattern, and three different tile/grid blog designs. It also includes easy-to-use page transitions that will help them look fabulous no matter what device they're using.
ReConstruction is a high-quality, construction-themed WordPress theme. The features are tailored for businesses in the plumbing/ heating & paint industries. Your site will be up and running quickly with our carefully crafted design that works perfectly on any device – desktop or mobile device.
The theme will look professional and help you make more sales with its sleek, sophisticated layouts that efficiently target potential customers.
This WordPress-designed site allows you to create all your construction-related content in one place without having multiple web pages dedicated to just too different aspects of work.
WellSpring is a modern, fresh & clean web solution for water filtering companies. Its intuitive design and multi-functional capabilities can be used to create an online presence for any home repair or maintenance business, including plumbing firms.
WellSpring is an excellent choice for anyone looking to start their own plumbing business. It has all the features you could ever need, with an intuitive interface and informative layout that will help draw customers in. With lots of cool plugins like Slider Revolution or Essential grid available as well- it's not hard to see why this theme would be perfect. Even if we're talking about something more personal than just your average blog page here.
WellSpring is a beautiful, modern WordPress theme that will make your site stand out from the rest of them. With its clean design and flexible options panel, you can customize everything about this website just how it suits your needs best.
The Koncrete Construction Building WordPress Theme is a construction and building WordPress theme. Even though they created this for all types of businesses, you can use it to create your own company or just edit the template as needed. It's straightforward to customize with helpful features that will make running an online business much more accessible. You can use this theme for business, personal, or both.
Koncrete Construction theme is the perfect platform to showcase your company's portfolio and services. It will be hard not to find what you need with various page templates, including three header options and 4 top bars.
The Koncrete theme is designed for construction companies, architects, and engineers to showcase their work online in an attractive way with ease of customization through the Elementor Pro Plus.
This high-quality product also has support from Yoast SEO, so posts are guaranteed to be easily found by search engines across mobile devices & desktop browsers alike.
With a focus on heating and cooling, AirPro is perfect for any business that provides these services. Whether you're in the market to hire someone who can install new appliances or fix leaks around your house – this WordPress theme will help provide customers with everything they need.
The team behind AirPro spent a lot of time working on making the front-end as appealing and user engaging for your customers. This theme looks great, but it also provides all you need to run an effective business with its robust plugin integration options.
The theme is fully responsive and SEO friendly. It also enables a wide range of customization options through carefully selected plugins like Layer Slider to give you an easily operated webpage.
It provides information on your company's products/services in the most elegant manner possible with all these excellent features.
Renovation is a handyman repair service WordPress theme designed for all-rounders and professional teams to introduce their services. It's ideal whether you're an experienced renovator or just getting started with your first website because it has features that make either job easier.
The design of this premium plugin will help bring out the best in what kindhearted people do. It can help you from electrical work on homes through plumbing jobs right down to painting walls (or flooring!) inside buildings where they live too. This theme is compatible with WooCommerce, and you will get a drag and drop page editor that enables rapid website creation.
Customers have a wide variety of options for choosing the perfect home maintenance website design. The central aspect, in my opinion, is the high level of professional attention to detail present in each of these 07+ homepage redesigns for renovation, plumbing, and carpentry companies.
What are the benefits of using these themes?
There are many benefits to using the Plumbing WordPress Theme. One of the main benefits is that it helps you create a professional-looking website for your plumbing business. It is also straightforward to use and set up, so even if you're not familiar with website design, you should be able to get your site up and running in no time at all.
Another great benefit of using this theme is that it has several features to help your business stand out from the competition. For example, the built-in contact form makes it easy for potential customers to get in touch with you, and the Google Maps integration ensures that they can find your business quickly and easily.
In short, if you're looking for a WordPress theme that will help you create a professional, Plumbing business website, then the Plumbing WordPress Theme is worth considering.
What are the disadvantages?
There are a few potential disadvantages of using Plumbing WordPress Theme. First, as with any pre-made theme, you may find that some aspects of the design don't quite fit your particular needs or preferences. With a custom-designed site, you have complete control over the look and feel and can make sure everything is just the way you want it.
Second, while Plumbing WordPress Theme has undoubtedly been designed with SEO in mind, there's no guarantee that it will meet all of your specific SEO needs. With a custom site, you can work with an experienced SEO specialist to ensure that your site is optimized for search engines in every way possible.
Finally, because Plumbing WordPress Theme is so popular, you may find that your site looks quite similar to other Plumbing WordPress Theme-based sites out there. If you're looking for a truly unique place, Plumbing WordPress Theme may not be the best option.
Conclusion
So, what are you waiting for? Start browsing through our collection of plumbing WordPress themes and find the perfect one for your business. With a professional website that's easy to manage and looks great on any device, you can start attracting more customers and closing more sales.
Have you found the perfect theme yet? If not, keep browsing – we have plenty of unique options.
Disclosure: Some of the links in this blog post may be affiliate links, which means that if you click on one and make a purchase, we may get a commission.